Slurp Away Winter Storm Jonas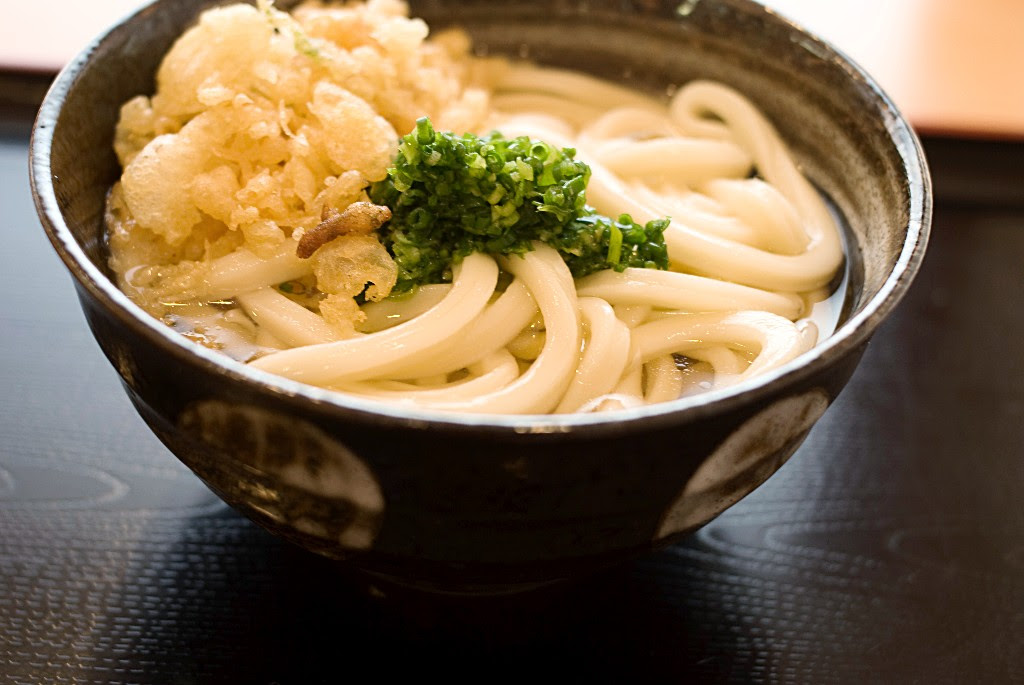 With Winter Storm Jonas about to hit us hard with snow this upcoming weekend, there's no better way to stay warm than with a hearty bowl of soup noodles. Though Japan is famous for their classic bowl of ramen, it is also known for its infamous udon, a type of thick wheat flour noodle that is often served hot in a soy sauce-based soup. This often-ignored noodle is definitely underrated in the world's noodle game, but most definitely holds its ground against its competitors. The broth flavor and toppings varies from region to region, but all in all, every bowl is undisputedly delicious. We'll be slurping our way through this snow storm, one udon bowl at a time:
As you would expect from the name, Soba-Ya is a go-to spot for all things soba, but switch things up and order one of their udon dishes on a coming chilly evening. These thick noodles made from wheat flour are generally served hot with in a soy-based broth. The slurp-worthy noodles share this salty, earthy pool with mushrooms, egg, fish flakes, and mirin (rice wine) and some added sugar for sweetness. All noodles are made by hand in-house, which helps explain the restaurant's long lines, snow or shine.
229 East 9th Street
New York, NY 10003
---
You know that if a restaurant has the word 'udon' in its name, it must be pretty proud of their noodle game. Considered to be one of the most popular spots for udon in NYC,Udon West does not disappoint. For lunch and dinner, this excellent udon parlor is constantly bustling with patrons loudly slurping bowl after bowl. From the simple configurations with seaweed and tofu to the classic shrimp tempura and beef, the options are endless and you can never go wrong. Our favorite on a snowy night is to spice up our bowls with some boneless fried chicken!
150 E 46th St New York, NY 10017
---
Ever walked past a rustic whitewashed restaurant in the East Village and wondered what it was? Initially difficult to find, Raku is most definitely a hidden gem in downtown Manhattan. With its simple exterior and interior, you know immediately once you step inside that this semi-secretive parlor means business and is focused on highlighting its delicious food. Meaning "comfort" in Japanese, its name perfectly describes the bowls of comfort created at this udon-ya. Served with light and refreshing broths, these noodles are served a bit more al dente than most udon. Start with their simpler configurations featuring fried bean curd or egg and work your way towards the more adventurous specials.
342 E 6th St New York, NY 10003
---
Manhattan for a hearty bowl of noodles? Samurai Mama has come to your rescue. This Williamsburg noodlery offers a mind-boggling twenty different types of udon noodles so all of you indecisive foodies, beware. Made in-house, these udon noodles, created with great thought and through a meticulous process, paired with there deep distinct broth, will most definitely be the highlight of your meal. Dedicated to creating udon that is unique and characteristic of its Williamsburg location, Samurai Mama gives its Manhattan competitors a run for their money.
205 Grand St Brooklyn, NY 11211