"Sweetness From the Heavens"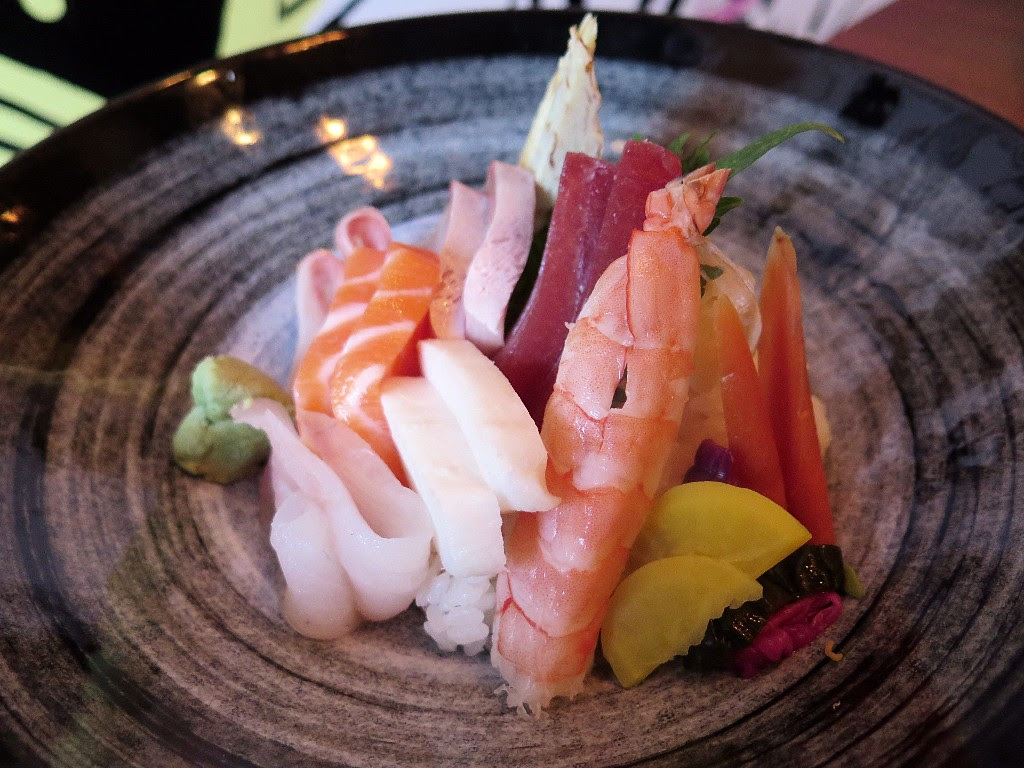 From kitchen porter to owner and chef, Nick Wang's Amami Sushi is a one-stop shop for all of your Japanese cravings in Greenpoint, Brooklyn. The philosophy behind the restaurant reflects the meaning behind its name - "sweetness from the heavens" - where sourcing high-quality and fresh ingredients is the foundation of each of the dishes. In this episode of LUCKYFINDS, we head to Brooklyn for a piece of Japan:
Spicy Mango Salad
Jicama, Crispy Vermicelli, Peanut, Sweet Chili Sauce
Summertime might be over, but mangoes are perfect for every season. Although an unexpected find in a typical Japanese restaurant, the refreshing burst of flavors and textures make this a must-order starter for the table.
Chirashi
Japanese Traditional Rice Bowl topped with a Variety of Sashimi
Craving sushi but don't know if you want rolls, sashimi, or rice? Chirashi is the way to go for you indecisive sushi-aficionados. Amami's version starts with a bed of perfectly cooked rice topped with fresh, tender seafood with accompaniments.
Four Season Roll
Spicy Tuna, Salmon, Yellowtail topped with Four Kinds of Caviar
This roll embodies the idea that you "eat with your eyes first". Three variations of fish are topped with four different kinds of colorful caviar making this instantly Instagram-worthy.
Miso Ramen
Miso-Based Soup with Chashu, Bean Sprout, Onion, Bamboo Shoots, Ginger, Wood-Ear Mushroom, Crunchy Garlic, Scallion
The recent drop in temperatures marks the official start of ramen season...for us anyway. Our favorite steaming bowl on the Amami menu is topped with perfectly cooked pork belly and array of vegetables - gets slurpin'!
---
Amami Sushi 57 Nassau Ave Brooklyn, NY 11222