LUCKYFINDS: Bunsmith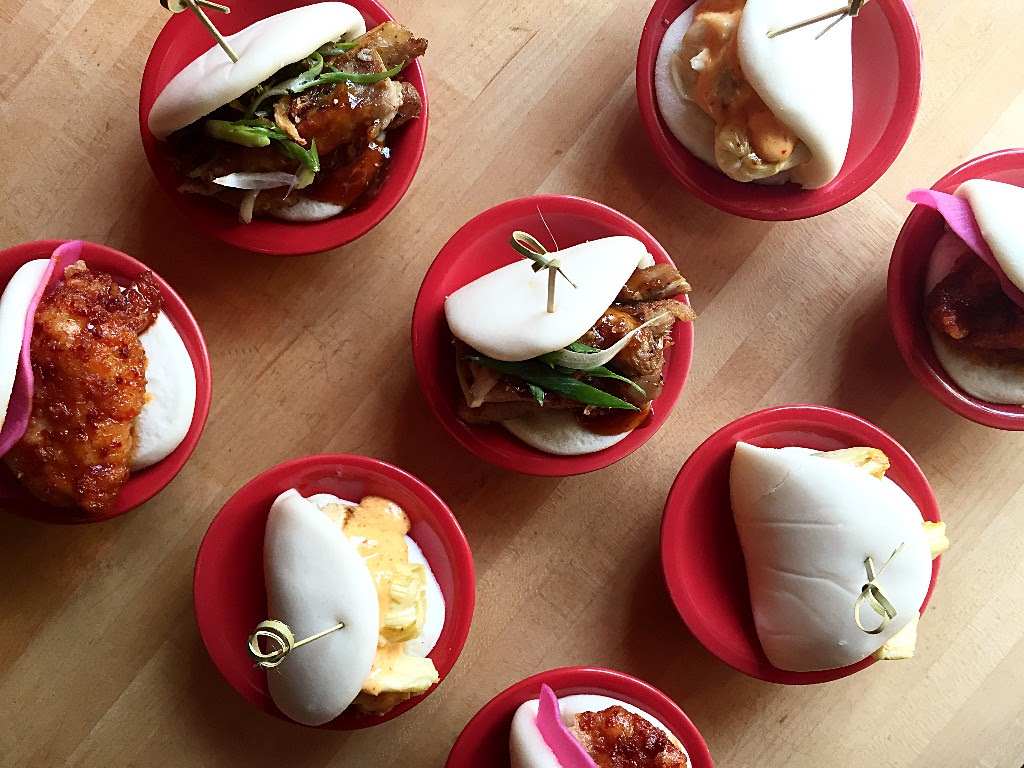 Wedged between a Chinese takeout restaurant and a smoke shop, Korean-fusion spot Bunsmith has an industrial-hip exterior that stands out on this strip of Franklin Avenue in Crown Heights. The succinct menu features Korean flavors inspired by gastropub fare with unique combinations like the infamous cookie butter & spam. Can't make it to Crown Heights? Then grab tickets to our New York Feast on June 2nd at Industry City to taste Bunsmith's great "buns":
Spicy Korean Fried Chicken Bun
Pickled Daikon
After dramatic television, addicting pop music, and intense skincare, South Korea is most famous for its savory fried chicken and Bunsmith surely does not disappoint. Stuffed to the brim with delectable, crunchy chicken covered in their signature spicy sauce, these buns are other-worldly. The soft bun, crispy chicken, and crunchy pickled daikon is the perfect combination of textures and flavors to send your taste buds to heaven.
Grilled Artichoke Bun
Housemade Gochugaru Aioli
Grilled artichokes in a bun? A vegetarian's dream come true, the salty artichokes and creamy, rich aioli will satisfy your craving whether you are a vegetarian or not. You'll definitely want to order multiples.
Pork Jowl Bun
Shichimi Soy, Crispy Onions, Scallions
Traditional pork belly is replaced with even richer pork jowl and topped with special shichimi soy sauce and a handful of crispy onions. The meat is incredibly tender and fatty and perfect when you're in the mood to indulge. The crunchy onions balance out the fatty pork and scallions add a refreshing element to a potentially heavy bun. When in doubt, go with this classic -- you can't go wrong!
Spicy Korean Fried Chicken Bowl
Pickled Daikon, Seasonal Vegetables, Steamed White Rice
Looking for something a bit more hearty? Bunsmith offers a variety of rice bowls with similar toppings to those of their bun counterparts. Our personal favorite was once again topped with the restaurant's signature Spicy Korean Fried Chicken. Paired with various seasonal vegetables and steamed white rice, this rice bowl is the ideal lunch option when you're on the hunt for a well-rounded meal. It's traditional Korean favorite bibimbap, upgraded!
---
Bunsmith 789 Franklin Ave Brooklyn, NY 11238