Drink Your Dumpling Away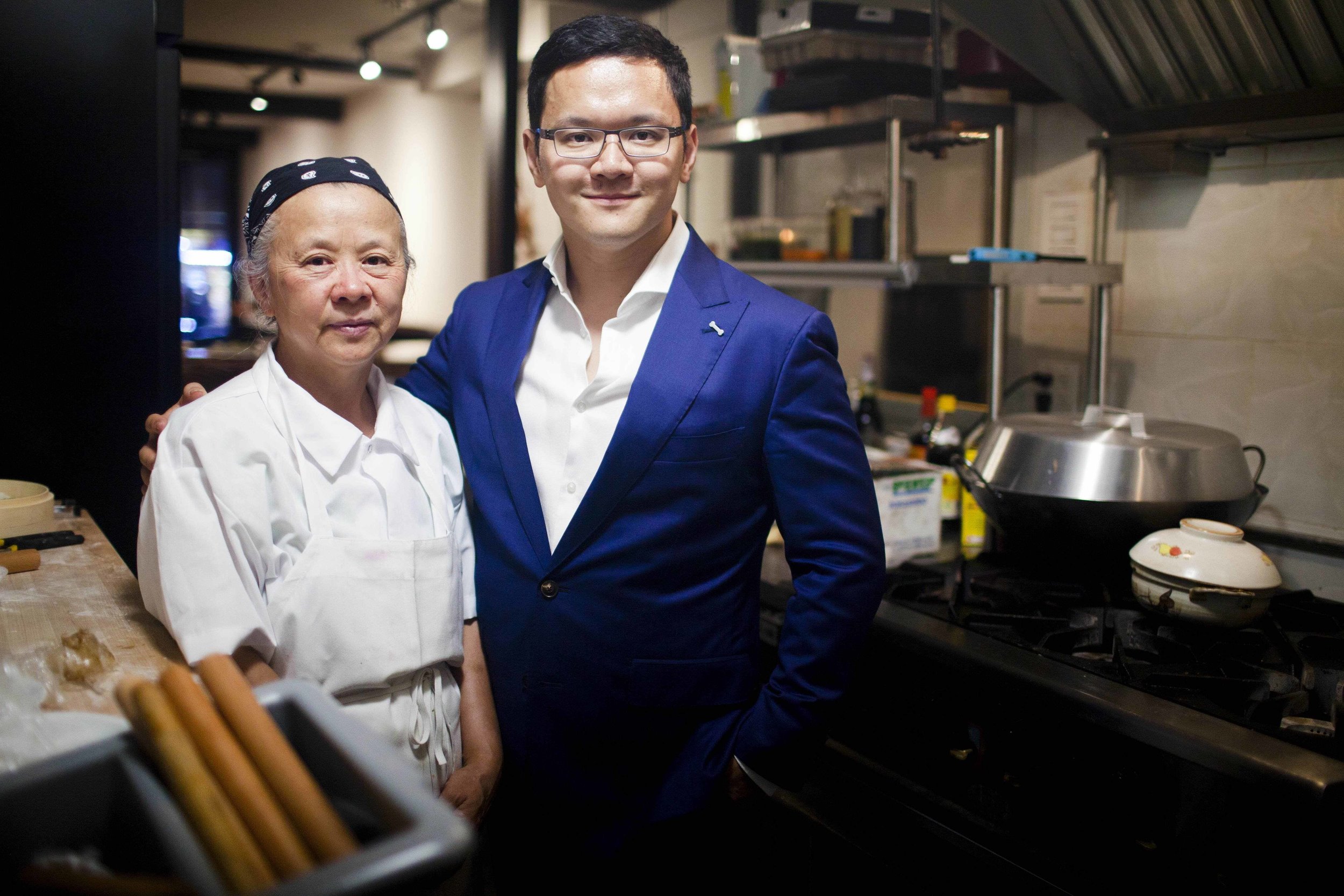 What's more comforting on a cold day than pans of steaming xiaolongbao (aka XLB)? XL XLBs. Drunken Dumpling, located in the heart of the East Village in NYC, has hit the Big Apple by storm with its monster-sized version of this classic Chinese dumpling. In this episode of LUCKYINSIDER, we speak with the mastermind behind a dumpling that's best eaten with a straw:
LUCKYRICE: What's the significance behind the name "Drunken Dumpling"
Yuan Lee: Back in the day, families in China would gather together and write poetry and drink sake. So the name is somewhat poetic: we want people to come here and be reminded of home and, since the dumplings are filled with juice, leave with bellies full of broth—like being drunk.
---
LUCKYRICE: Your mother is the executive chef - tell us about working with her day to day.
Lee: It's definitely stressful but also very enjoyable. My mom works really hard, never rests, and is so focused on quality and consistency. She keeps me on my toes but we've developed a bond that goes beyond a mom-and-son dynamic.
---
LUCKYRICE: Why focus on just dumplings and baos?
Lee: Baos are like finger food— they're accessible, delicious and go well with beer. Showcasing my mom's talents in the kitchen was also important to me. And, since it's hard to find delicious and healthy Chinese food, we decided to bring farm-to-table dumplings to the East Village.
---
LUCKYRICE: What made you decide to offer XL XLBs?
Lee: We always talk about the broth when we think of soup dumplings so we wanted to make a big one to showcase it.
---
LUCKYRICE: Broth, filling, or dough - which is the most important element for a great XLB?
Lee: I would say all three! You need all the components to marry together for a great XLB.
---
LUCKYRICE: Favorite late night snack?
Lee: Chocolate— dark chocolate specifically.
---
Drunken Dumpling 137 1st Avenue New York, NY 10003