Chinese Curry in an Indian Hurry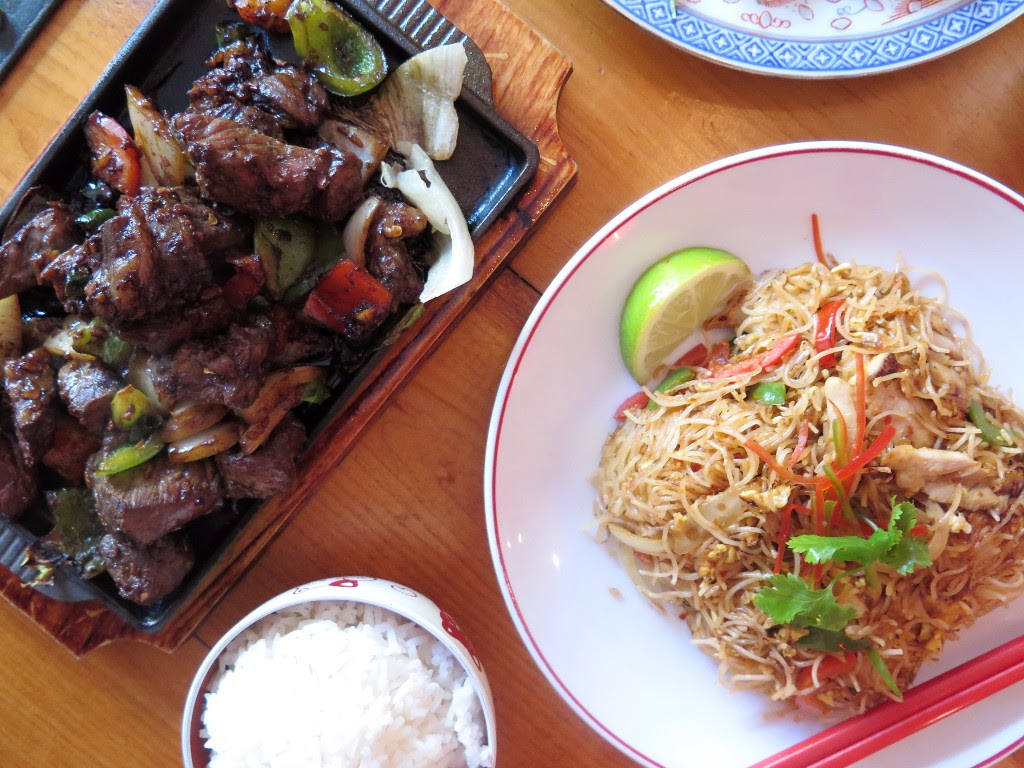 The Chinese Club in Williamsburg, Brooklyn celebrates the unique food culture and rich heritage of early Chinese immigrants in Kolkata, India. Dishes are a reflection of food served at the original Chinese Club started by owner Stacey Mehta Lo's great-grandfather, Lo Fung Shu, as a safe refuge for the immigrant Chinese. Although mahjong and dominoes are not an option with your meal anymore, the rich history of the restaurant is reflected in its flavor-packed dishes. Make sure to order at least a few of our top picks below.
Calamari with Crispy Chili Pepper
Fried Calamari, Chili Pepper, Bell Peppers, Scallion
Hands down, this dish is a must-order. Fried to perfection, the light and flavorful bite-size squid are a perfect balance of crunch, salt, and spice. If you don't like calamari, you may want to think again.
Desi Noodle
Maifun, Chili Cabbage, Onion, Masala, Bell Pepper
Often referred to as "Indian Chow Mein", this dish perfectly embodies the Kolkata-Chinese history of The Chinese Club. Packed with vegetables and aromatic Indian flavors, this is a perfect mashup of culinary collisions. Pro tip: add some hot sauce!
Hakka Chili Paneer
Crispy Bites, Green Chili, Onion, Bell Peppers, Soy
We know you want to order your go-to Saag Paneer but give this refreshing twist a try. The crunchiness of the green chilies, onions, and bell peppers juxtaposed against the softness of the cheese makes this dish the perfect yin and yang.
Hakka Fried Rice
King Soy Sauce and Pepper, Onion, Peas, Carrot
Who can skip an order of fried rice? We can't. One of our favorite comfort foods plays dress up but don't fret: all the warm, chewy, savory goodness you crave is still there.
---
The Chinese Club 208 Grand St Brooklyn, NY 11211