Our 2017 Asian-Inspired Holiday Gift Guide Is Here!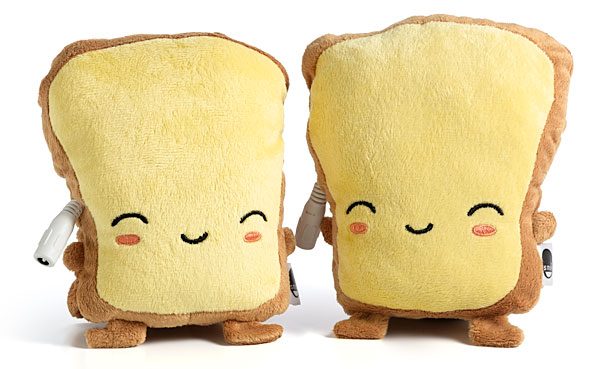 Useful gifts for your Asian family & friends who seldom need anything for Christmas. Or Birthdays. Or ever.
NON-STICK WOK
Everyone can use a super handy non-stick wok pan— perfect for stir fry, eggs, or anything really. Steer clear of the stainless steel ones and just get the teflon. Asian parents (or at least mine) usually dislike working with stainless steel because things easily stick to the bottom, and teflon works with most Asian recipes. Simplicity and efficiency are key.
T-fal A80789 Specialty Nonstick Dishwasher Safe Oven Safe PFOA-Free Jumbo Wok Cookware, 14-Inch, Black
2. JAPANESE CHEF'S KNIFE
If you're willing to spend a bit, this extra-sharp, three layer knife is well worth the investment. From dicing to breaking down meats, this knife does it all and is perfect for dads who love to cook! Beware, this knife slices everything as if it were butter.
Yoshihiro VG10 16 Layers Hammered Damascus Gyuto Japanese Chefs Knife 8.25 in (Western style Mahogany Handle)
BUBBLE TEA KIT
For your bubble tea obsessed friend, cousin, brother, or sister. Also, really, who doesn't need a boba kit in their lives.
JUMBO Boba Bubble Tea Kit Makes 30+ Drinks DIY by Buddha Bubbles Boba MANGO, COCONUT & PAPAYA
TEA CUP INFUSER
Tea lovers, rejoice! This mug brews loose leaf tea inside the mug. Think of this purchase as a one-pot, tea drinking method. Fewer trinkets means fewer dishes, fam.
Tea Forte KATI Single Cup Loose Tea Brewing System, Ceramic Cup with Tea Infuser and Lid, Cherry Blossoms - New Infuser Design
CHINESE WATERCOLOR PAINT SET
Bring out your inner artist with this highly concentrated and pigmented paint set perfect for a holiday, family craft night. How un-Asian of us.
Marie's Chinese Painting Color Tubes Big Size Watercolor Set 12ml12colors
FOOD THERMOS
An insulated food thermos will help keep soups & stews warm, all day long. Perfect for those chilly winter days, and because we Asians like our soup. #stereotype
Thermos Stainless King 16 Ounce Food Jar with Folding Spoon, Midnight Blue
MICROPLUSH HEATED BLANKET
Help your Asian grandparents who are always, always cold by giving them this blanket that will preheat the bed sheet before they rest easy in silky softness and cozy warmth.
Sunbeam Microplush 2 Person Oversized Electric Heated Throw Blanket Sand Tan
HAND TOASTERS
How can anyone say no to these cute hand toasters (literally). These fingerless gloves are perfect for the niece/nephew of the second cousin who you don't really know at all but need to buy a gift for because they'll be at the reunion and it'd be awkward when you give everyone else gifts but not them.
Coeuspow USB Hand Warmers Hand Warmer hot Finger-less Gloves Heated Gloves USB Heating Warm Hands , Wearable Finger-less USB gloves Christmas Gift
RICE COOKER
Chances are, your folks already have a rice cooker. Why not use the holidays to replace your parent's fifteen year old gadget with this brand new, high-tech rice maker from Cuckoo. It's the Rolls Royce of rice cookers, just ask your 'rents.
Cuckoo Electric Induction Heating Pressure Rice Cooker CRP-DHSR0609FD
TUFT & NEEDLE MATTRESS
If you've been the bad son or daughter who only goes home for Lunar New Year, Thanksgiving, or Christmas, it's time for you to bring out the big guns. This memory foam mattress might be the most expensive on the list, but also the most worthy. The adaptive foam and cooling technologies are so next-gen and cool that maybe, just maybe, your parents might forgive you for being so absent.
Tuft & Needle Mattress, Queen Mattress with T&N Adaptive Foam, Sleeps Cooler & More Supportive Than Memory Foam Mattress, Certi-PUR & Oeko-Tex 100 Certified, 10-Year True Warranty, Made in USA, Rated CR's Best Buy Mattress
Happy Christmas shopping!